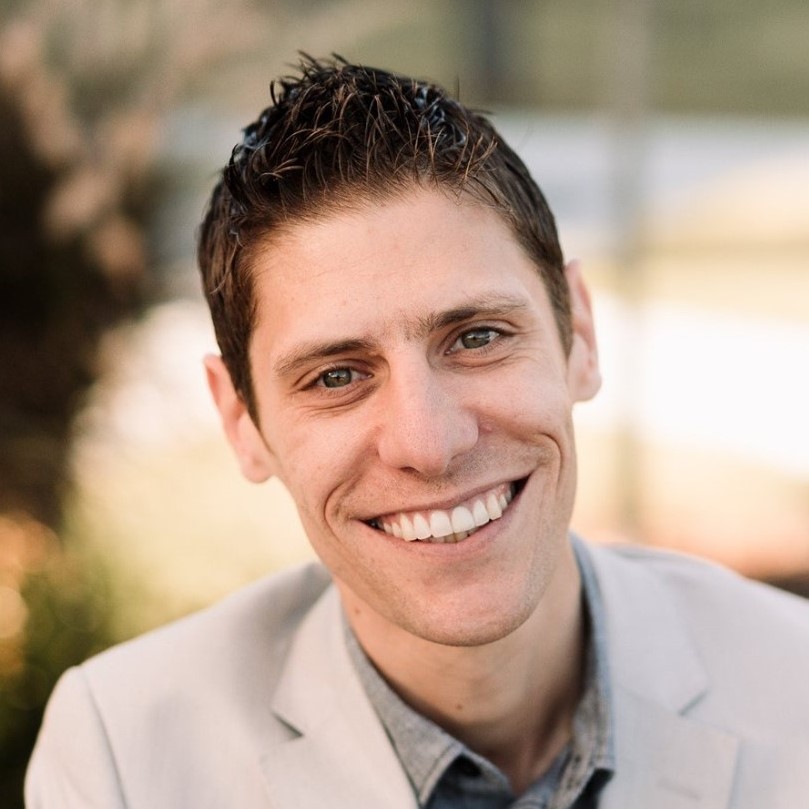 Phil Brookman
Phil Brookman is the preaching minister at the Memorial Road Church of Christ in Edmond, OK, where he has served for fifteen years. He spent his first seven years in youth ministry, earned a master's degree in Bible in 2009, and then accepted the call to the pulpit in 2012. As is the case with many preachers, Phil married way over his head, tying the knot with Mary Brookman in 2005. Together they have two daughters, Anna, eleven, and Heidi, nine. Phil loves the challenge of interpreting ancient texts so they make sense to modern audiences. He is passionate about scripture, discipleship, and helping people grow closer to Christ. Phil is also an avid runner and never turns down a good Mexican meal.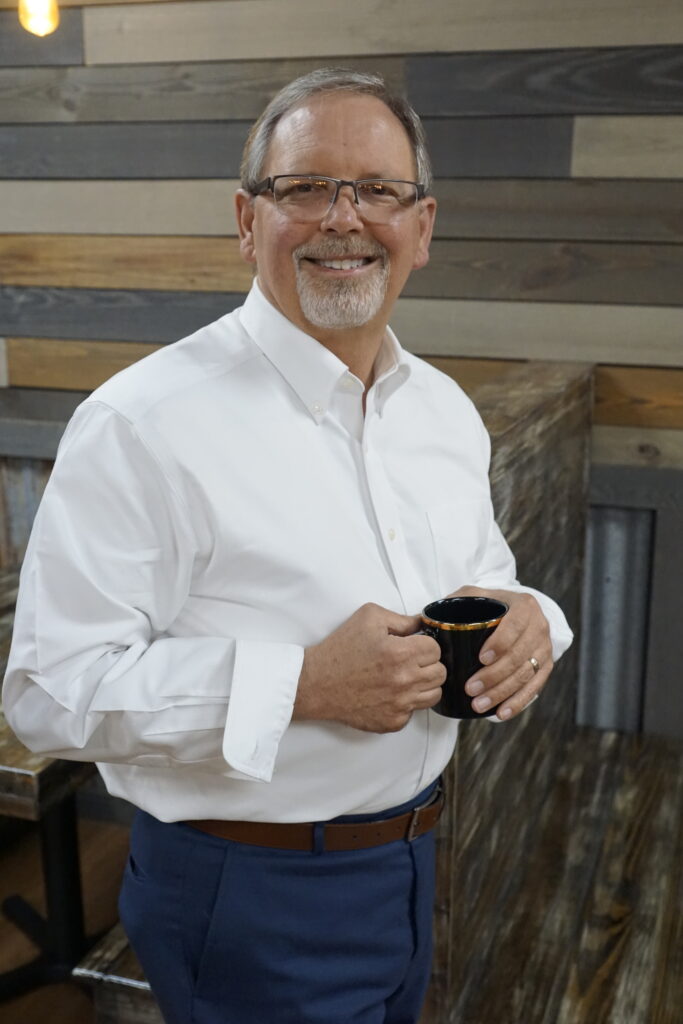 Tim Burow
Tim was born and raised near Toledo, Ohio. He joined the army at the age of 19 and was stationed in Korea, where he met his wife of 38 years, Mina. They have two children. Their daughter, Elizabeth, works for Texas Tech University and is married to Bryson Carroll, a SIBI grad that works for the U.S. government. Their son, Alan, is an Assistant District Attorney for Lubbock County. He has a degree in psychology and graduated from Sunset in January 1993. Tim was involved in local work in central Texas until 2000 when he and his family moved to Mariupol, Ukraine. While there, he served as a church planter and preacher trainer until December 2006. During that period, Tim was a regular teacher in the SIBI branch school in Donetsk, Ukraine. Upon their return to the States, the Burow family lived in Arlington, Texas where Tim served as Missionary in Residence/Outreach Minister. During that time, Tim became active in the work in Ecuador while continuing his ministry in Ukraine. In the fall of 2009, Tim took on the role of Dean of International Studies at SIBI in Lubbock, Texas, working with its 70+ associate schools in more than 40 nations of the world. He has preached across the U.S. and in more than 30 nations. In August 2019, Tim was named the President of the Sunset International Bible Institute.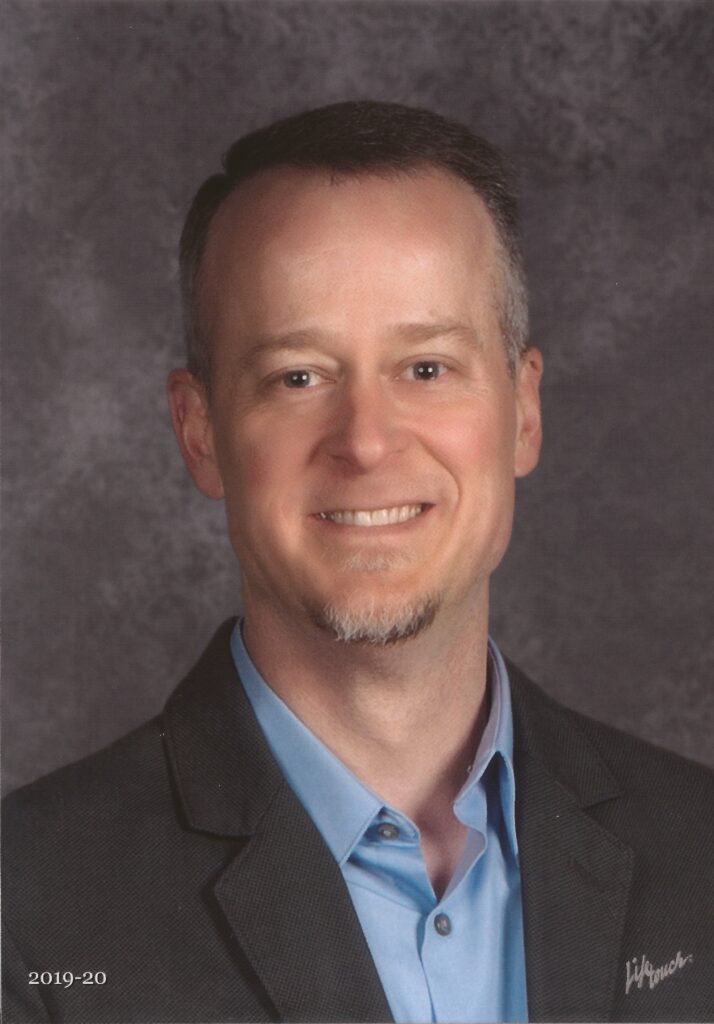 Mark Dean
Mark Dean serves as a high school/junior high teacher of Bible and Spanish at Midland Christian School. He and his wife, Denise, have two children: a son, Pierce (20), and a daughter, Mikayla (18). In addition to being a teacher, Mark also hosts a podcast entitled Hebrew Roots of Christianity.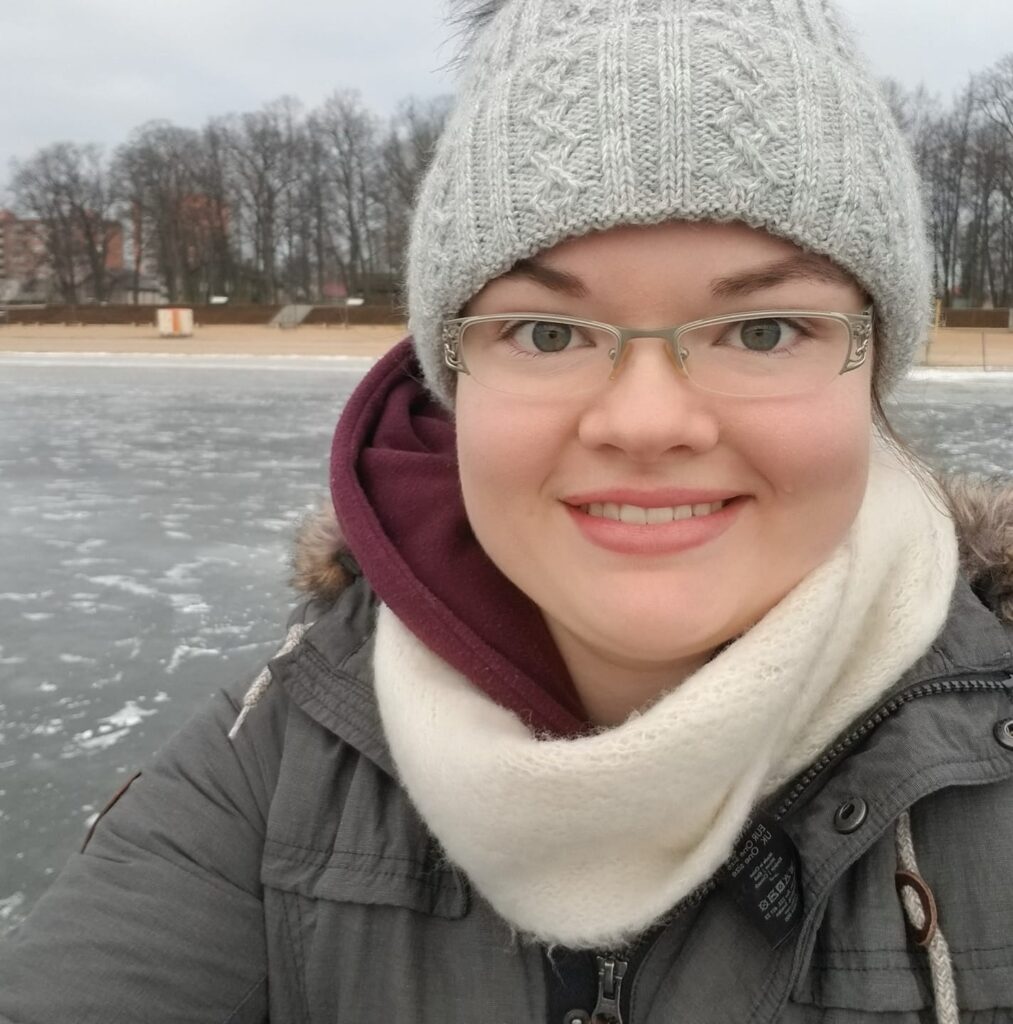 Hope Goode
Hope Goode is a single woman that works in Tartu, Estonia as a ministry team partner with Randall Dickey and Dennis Hofschild to replant a church out of a cafe. She works in one of the least Christian countries in the world to represent Jesus well through any means possible including personal Bible study, online Bible book club, and casual conversation in volunteer and hospitality contexts. God's word is shared with some women for the very first time while others who have read the Bible learn how to study it more deeply for themselves and teach others. As the church's web designer and tech manager, she has been working on Facebook page development to stream services and share resources about the credibility of Jesus and the Bible.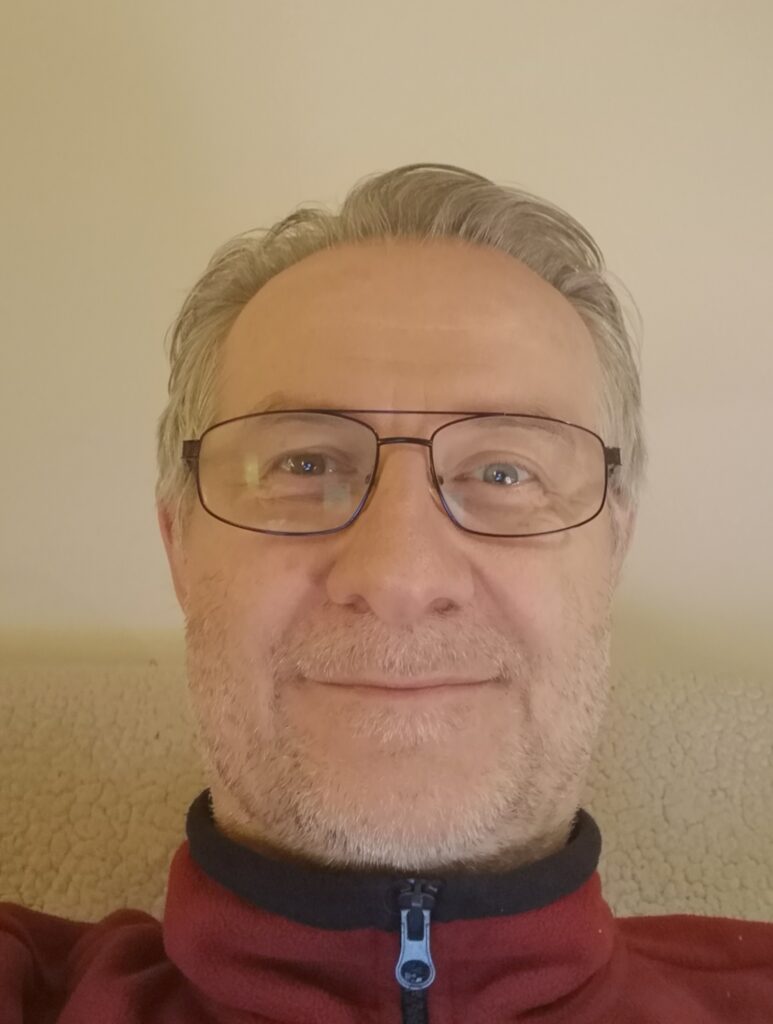 Gerhard Krassnig
Gerhard Krassnig is currently serving in Vienna, Austria working with refugees from Africa, Afghanistan, and Persia in planting churches where God shows them. He and his wife have three children. Two are married and live in the United States, and one is still in high school.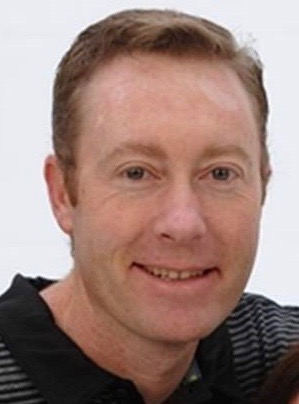 Joshua Kent Marcum
Joshua Kent Marcum (B.S. Psychology, MDiv, DMin) is happily married to Julie Marcum (Stephens), both second-generation missionaries. Together they are raising their four beautiful children: Michaela, Eliana, Jana, and Enoch, in a similar cross-cultural context. After completing graduate school, they moved to Cochabamba, Bolivia where they planted a church along with a team of 4 other families during the years 2006-2010. Since 2011, they have lived in Quito where they joined the work of Operation Ecuador, began by Joshua´s parents, Kent and Sharla Marcum, in 1989. Josh serves as director of the Quito School of Biblical Studies, and beyond his administrative role, loves to teach and facilitate the development of missionary teams in South America. The Marcum family is grateful and honored to participate in the great vision that God has for Ecuador and Latin America as a whole.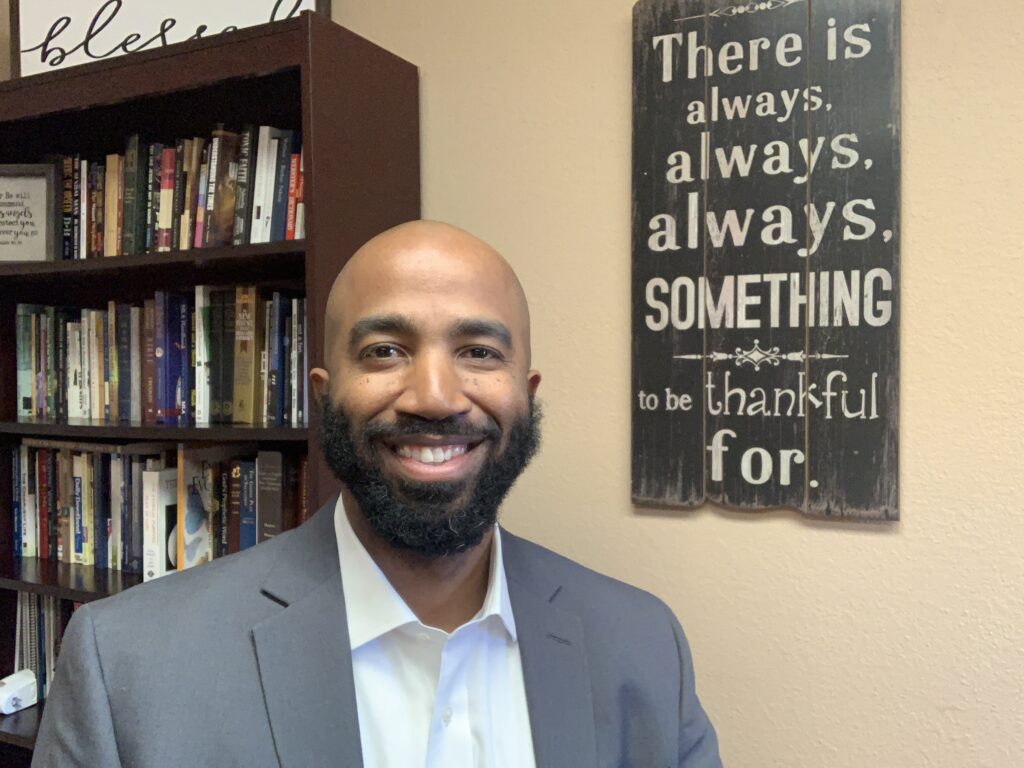 Donnie Martin
Donnie Martin has been married to Bridget for 15 years. They have 4 kids; Ezra, Cianna, Camden, Cerena. Donnie is the Preaching Minister at Montwood Church of Christ, in El Paso, TX. He came to Montwood in 2011 after graduating from SIBI, served 6 years as Family and Youth Minister then accepted the invitation to be Preaching Minister. Passionate for the call to "fill the earth" (Gen 1:28) with the image and glory of God.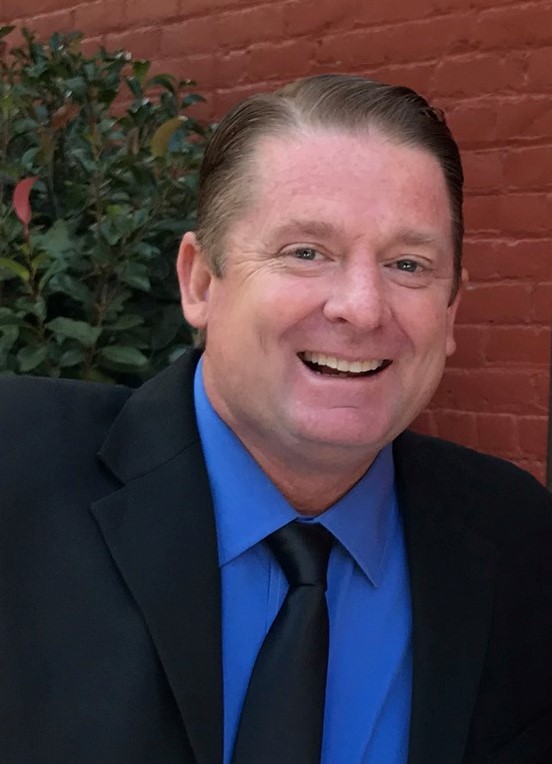 Sean McClue
Sean McClue and his wife, Jeni, have three children: Sarah (22), Philip (21), and Esther (4). Jeni is a district school administrator and mentor to high school science and math teachers. Their daughter, Sarah, is a graduate of the AIM program, having served in Cochabamba, Bolivia, and is now studying Creative Writing and Linguistics at the University of Arizona. Their son, Philip, studies Graphic Information Technology at Arizona State University and their youngest daughter, Esther, is in preschool.
Sean and his family have ministered in Cuernavaca, Mexico (1998-2001), Mexico City, Mexico (2002-2010), and most recently in downtown Phoenix, Arizona (2011-present). As an intercultural missionary, Sean is the Coordinator of Central Phoenix Urban Ministry, a local mission of churches of Christ to downtown Phoenix. As an urban ministry, they focus their outreach within the inner-city neighborhoods through both meaningful service and the proclamation of the gospel. Along with their tent-making coworker, Dom Turner, students from the Adventures in Missions program serve a vital role as full-time interns in various aspects of the ministry, including mentoring at-risk youth, FriendSpeak and ESL classes, campus ministry, and service projects. They are also a mission host to local area-wide and regional churches that want to make an impact in their city through short-term service-evangelism projects. They have a church plant that meets at The Greenhouse, their neighborhood ministry home-office.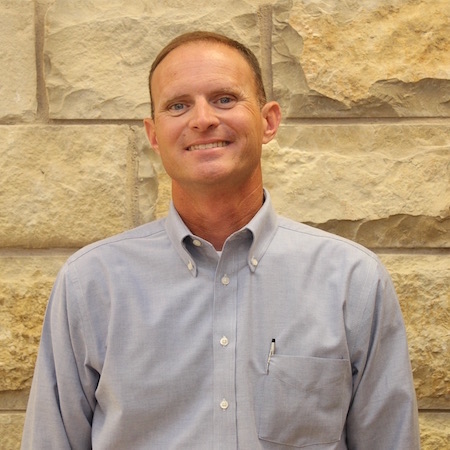 Chris McCurley
Chris McCurley is the Preaching Minister for the Oldham Lane Church of Christ in Abilene, TX. Chris began in ministry at North Heights Church of Christ in Batesville, AR as a Youth Minister. After that, he spent 4 years as the Preaching Minister for the Mill Street Church of Christ in Cassville, MO. Prior to ministry, Chris was a teacher and head basketball and baseball coach in the Cord-Charlotte School system for 4 years. Chris hosts a weekly podcast entitled Dear Church, which can be found on Facebook, YouTube, Spotify, or iTunes. He and his wife, Libby, have 3 wonderful children: Keely (24), Zoe (21), and Zane (19).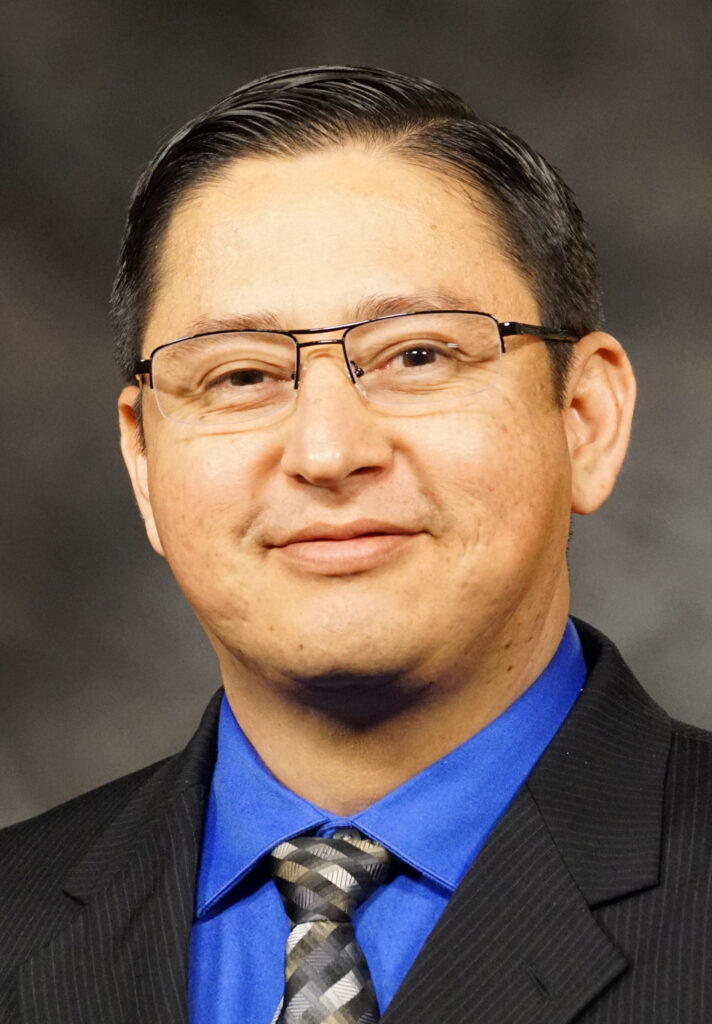 Luis Melendez
Luis Melendez was born and raised in El Salvador. He came to the United States in 1997 and lived in Amarillo, Texas. He grew up as a Catholic and was baptized in the Lord's Church on April 11, 1999, at the age of 21. He got married on November 25, 2001, in El Salvador to his wife Mayra, then he brought her back with him to the US. The Lord has blessed them with two children: Daniel (11) and Ashley (16).
Luis and his wife served in a Hispanic congregation in Amarillo; she taught Bible classes to ladies and children, and he preached frequently. Five years later, since they did not have formal training in ministry, they decided to come to the Sunset International Bible Institute. They enrolled in the two-year program in 2007 and graduated in 2009. On August 24, 2010, they went to Costa Rica, where they served as missionaries for seven years planting a Church in the city of Palmares. They now reside in Lubbock, Texas.
Luis is currently working for the Lord at SIBI in various ways and preaches in both Memphis and Kermit, Texas monthly.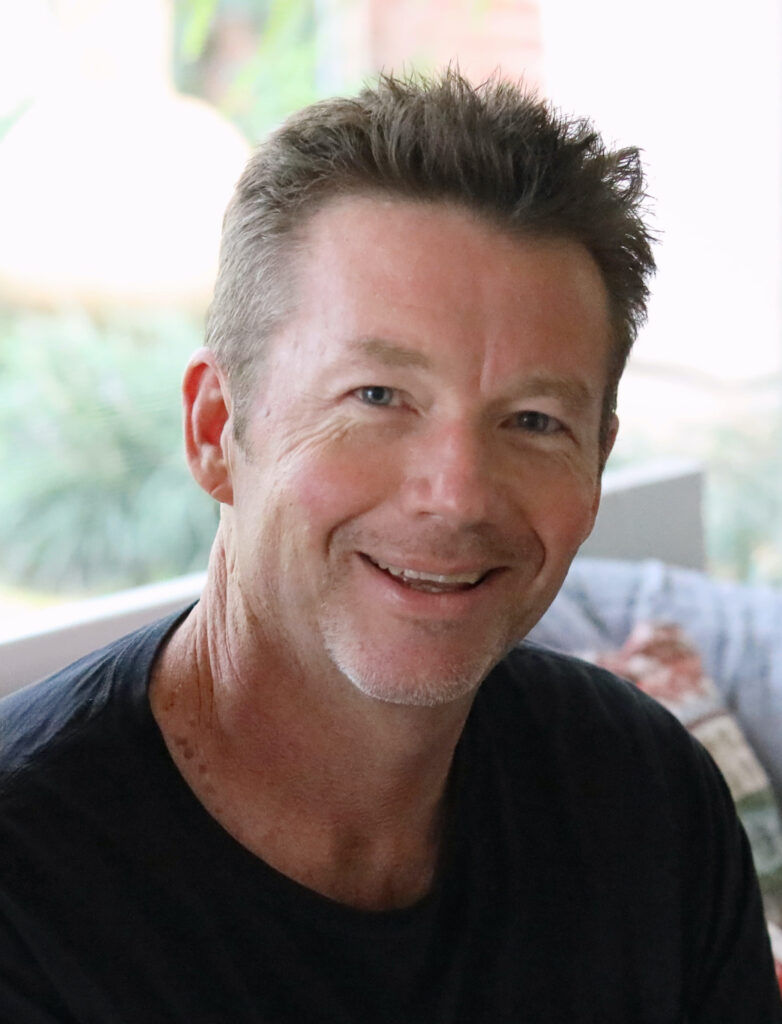 Trey Morgan
Trey Morgan serves as the Pulpit Minister for the Childress Church of Christ. He and his wife, Lea, have been with the Childress church for over 18 years and have four grown sons who all live in Lubbock. Trey and his wife provide Stronger Marriage Workshops all over the United States. They have also published two books: 10 Ways to a Stronger Marriage and a daily devotional study guide for couples from the book of Proverbs entitled Wisdom for your Marriage.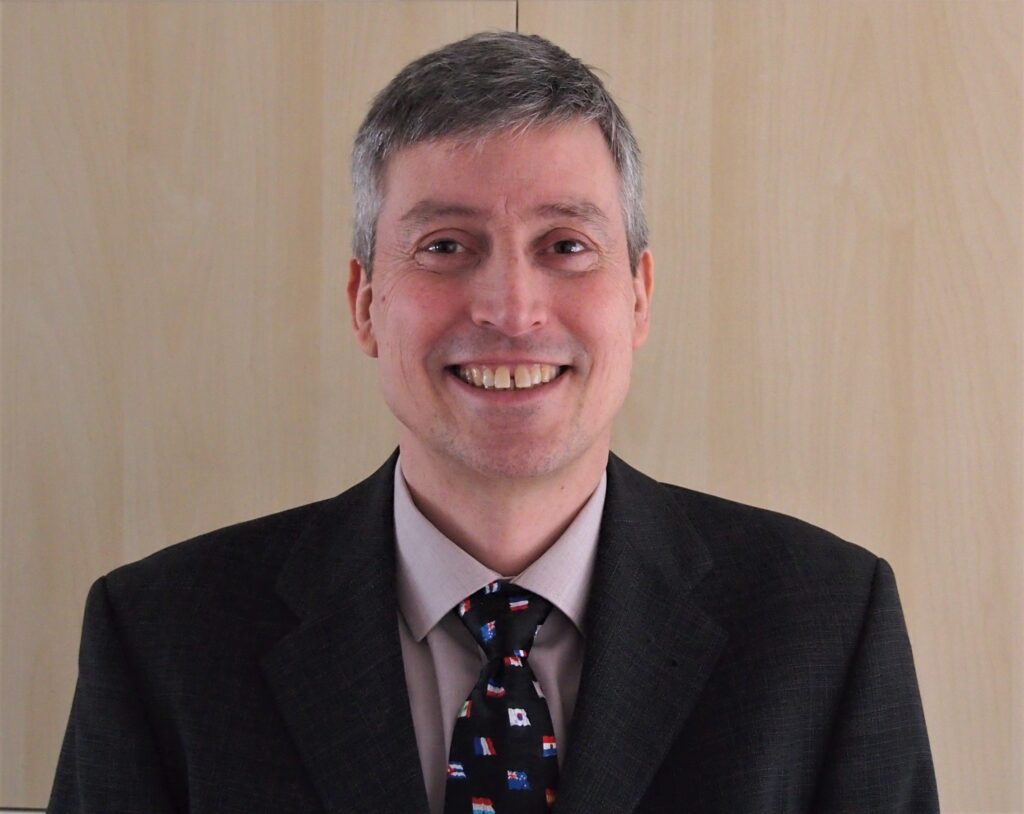 Rüdiger Renken
Rüdiger Renken has been married to his wife, Michaela, for 21 years. They have been blessed with three kids: Rebecca (17), Johannes (15), and Paula (10). In Bremen, Germany, they serve in a small congregation with about 30 brethren and 15 kids without any staff or paid preacher. His ministry includes preaching twice a month and conducting Bible studies.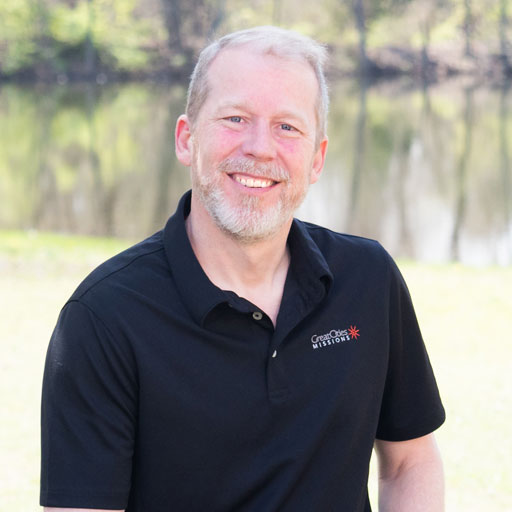 Scott Reynolds
Scott Reynolds serves as an elder at the Shawnee Trail Church of Christ and is the Associate Director at Great Cities Missions. His primary role is director of training; however, he is also involved in multiple other aspects of the ministry. He and his wife, Sharla (Adair), have been married for 30 years and have three children together: Sydney (25) working at Mission Impact in Houston; Sawyer (23) working at Betenbough Homes in Lubbock with his wife Emily; and Sam (20) who is studying youth and family ministry at LCU.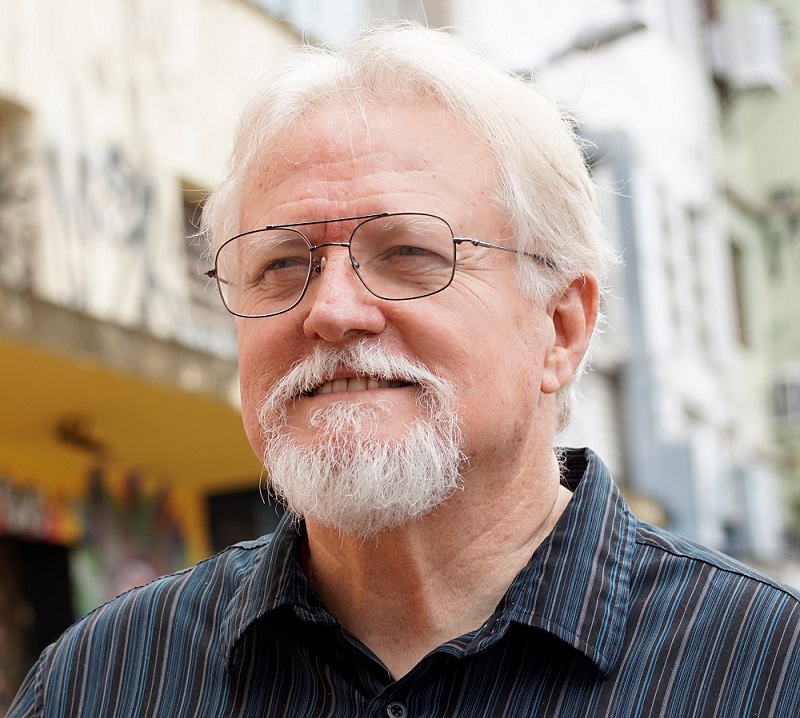 Randy Short
Randy Short is currently serving in ministry in Recife, Brazil preaching the gospel, training others to spread the good news through the EBNESR Training School, and church planting. He and his wife, Kathy, have three children: Alex, Anthony, and Amanda (Moore). They also are the proud grandparents to seven grandchildren.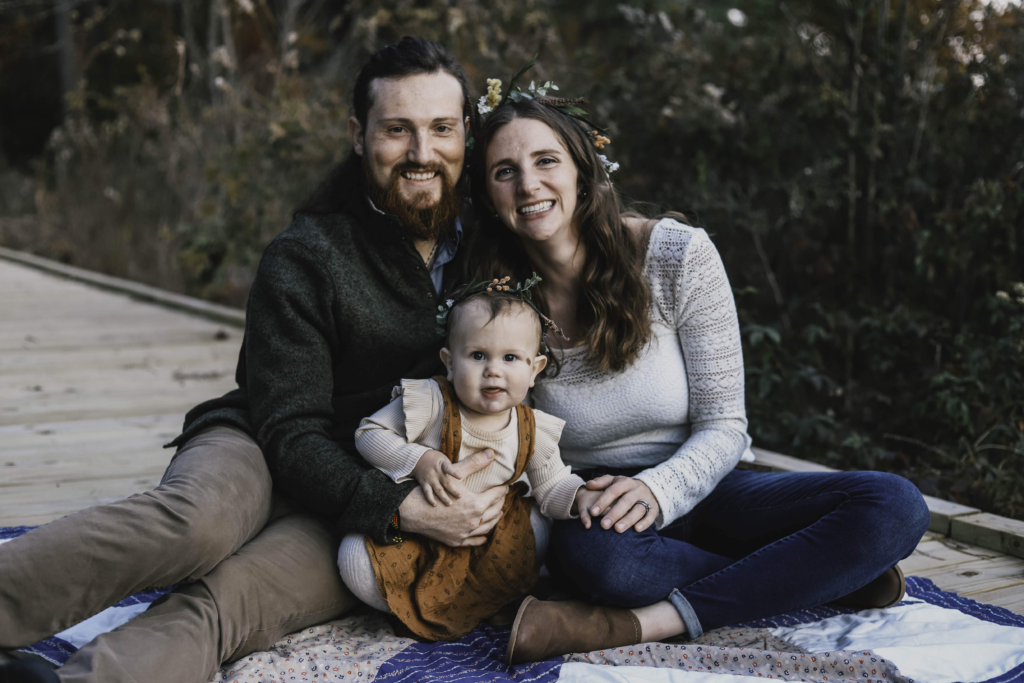 Justin Vandaveer
Justin Vandaveer is a man on a mission to help bring about transformation and bridge the gap between Church culture and Recovery cultures (Homelessness, Poverty, Addiction, etc.). His vision is to help bring about a harmonious bridge between the Church and Recovery.
Trained as a student of God's word at Bear Valley Bible Institute, he has his Bachelor's in Biblical Studies. Trained in the school of hard-knocks, Justin has learned "A man who carries a cat by the tail learns something he can learn in no other way" (Mark Twain). He has a lifetime of experience with substance abuse and currently serves as Program Staff Support at Capstone Treatment Center in Judsonia, AR. His unique background contributes toward his efforts in communicating across many cultural barriers, leading groups, preaching, teaching, and speaking. This provides the Church and the secular world with specific advantages. He serves the role of a mentor, coach, and sponsor. In his not so spare time, he is also going to school to ultimately pursue his Masters in Addiction Studies and Counseling. Last but certainly not least, he is the Father of a very busy toddler and husband of five years to his lovely wife.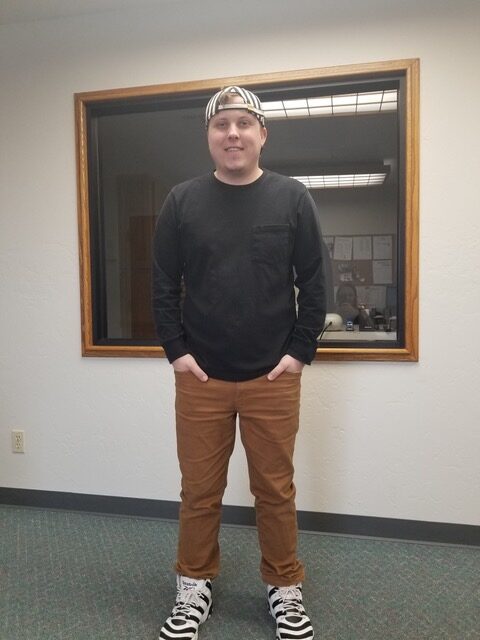 Titus West
Titus West serves as an intern for the Choctaw Church of Christ and works with BibleTalks TV. He and his wife Ali have two children: Fawn (4) and Birdie (2).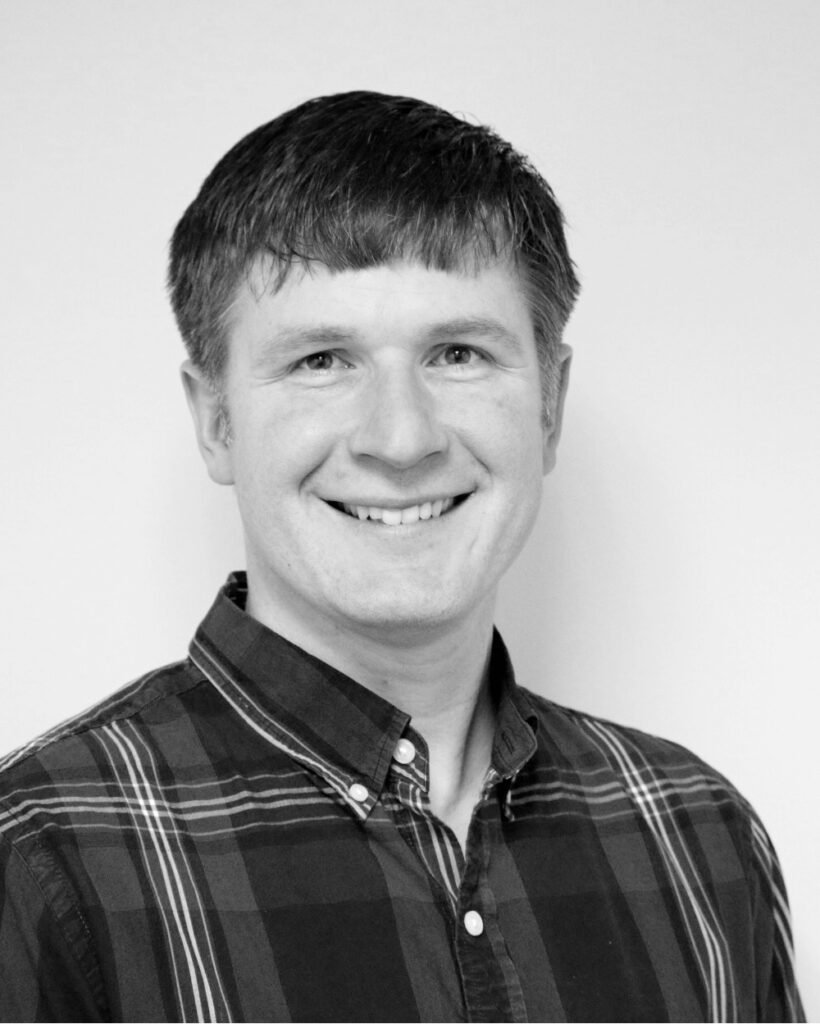 Tim Yaeger
Tim Yaeger lives in Birmingham, AL with his wife Katie and their 6 children. He is the VP of Technology & Digital Strategy at World Bible School and has experience in ministry and secular work spanning 17 years. Some of his experience includes working with companies such as Blue Cross Blue Shield of Alabama, Gerber Life, and Mutual of Omaha. Tim brings this digital experience to spread the Gospel at WBS. The mission of WBS is to share the Good News of Jesus with the world's lost by motivating and equipping everyday Christians to use interactive Bible studies effectively. WBS is creating new interactive technology methods utilizing websites, geo-targeting, a social network called Mathesis, and phone apps, linking with WhatsApp to connect more seeking souls to Christians and the Gospel of Christ.