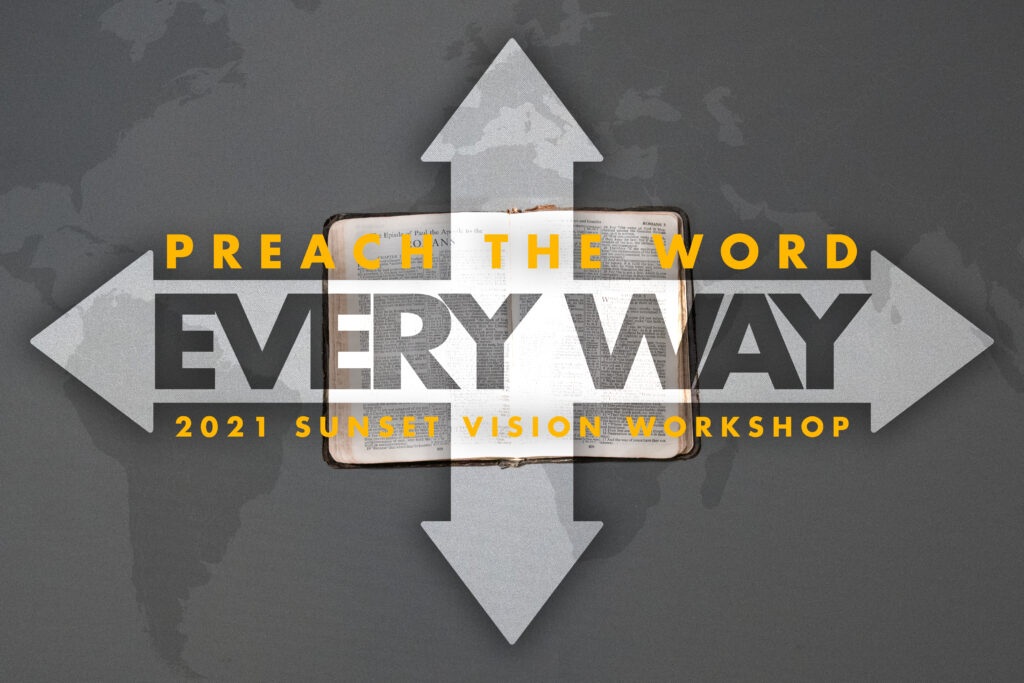 Even though the workshop has completed, we want to make sure that the information is available to anyone needing to learn more and find the encouragement needed. You can now register for free and get access to all of the keynotes and classes whenever you need to access them.
All keynotes were shown on YouTube and on this website. (All keynotes were interpreted in ASL)
Preach the Word Every Way (Tim Burow, SIBI President)
…With Technology (Chris McCurley, Abilene, Texas)
…For a Lifetime (Randy Short, Recife, Brazil)
…With Every Culture (Donnie Martin, El Paso, Texas)
…Through Every Circumstance (Phil Brookman, Edmond, Oklahoma)
Classes were conducted via Zoom.
A normal part of our workshop is allowing other ministries to have a place to talk to people and inform them. This year, we have a few that chose to send a video update. Please interact with these ministries and consider supporting them as well.